Challenge U: 10 Week Fitness and Food Challenge
Are you wanting something to be different? Ready to meet a new version of U for 2018?
So CHALLENGEU, what is it?
So back in the day, a long long time ago in 2010, there were 5 guys who we followed around with cameras for the first ever "Provincetown Fitness & Food Challenge."
For 6 days a day, I worked them out, and they kept track of their food, and we made 12 TV shows that you can watch by clicking here, as they got stronger, lost body fat and learned about what food they each needed.
The people of the town of Provincetown, here at the tip of Cape Cod, were so inspired, that when I offered a town wide challenge, over 240 participated over the next 3 years. Click here for that story.
In January of 2018, anyone anywhere with a computer & a printer can participate.
CHALLENGEU was born.
Challenge U is a 10 Week, Interactive video based fitness & food challenge, that teaches, supports and encourages people who want to be there best, most fit and healthy self, in body, mind & heart. If you are a beginner to fitness, or an advanced athlete, or in between, if you commit and finish the Challenge, you will be changed.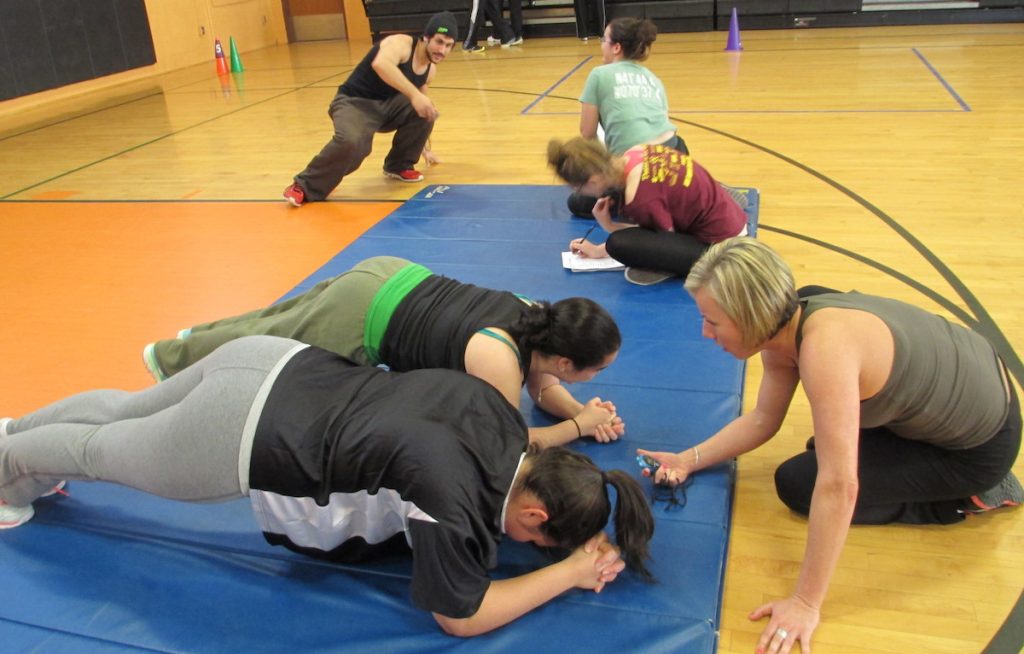 Who Should Do ChallengeU?
If you want to change your body, understand food differently, and are willing to work for it, CHALLENGEU is for you.
Here are some of the ideal CHALLENGERS:
1. Eager Beginners- people who have not had a trainer to work with, or do not understand weight training and how to judge their exertion levels. People who want to understand what food will work best for them, and the goals they have.
2. Eager Intermediates – people who may know their way around a sport or a gym, perhaps it has been a long time or perhaps you are recovering from "being eaten by your couch."
3. Eager Advanced- people who may understand what foods work for them, and have been to the mountain top, but just need a jump start to get another layer of fitness and bathing suit love going.
4. People who have tried everything else.
And best of all, you can:
1. Lose weight, gain strength, reconnect with your inner athlete (or make one up), and do this anywhere anytime, no gym needed.
2. You will see what it takes to transcend the old stuck habits you keep repeating, and move into your best self.
3. The training is released in weekly modules, and consists of easy to follow videos and downloads, resource lists and our daily challenges.
4. You do not need a gym or equipment to participate and you will be getting your own personal trainer. All of ChallengeU is online, contained in a "members only" site.
5. Challengers can connect with others online, and hear how their Team, or other challengers are doing. So all you need is a computer, a printer and a willingness to change.
6. Twice weekly, there are interactive phone calls or "office hours" with Denise, where you get to ask questions, get strategic advice and challenges, as well as inspiration to keep going.
Thanks & I look forward to working with you as your own personal trainer & coach!! Join us for ChallengeU in 2019!
Denise